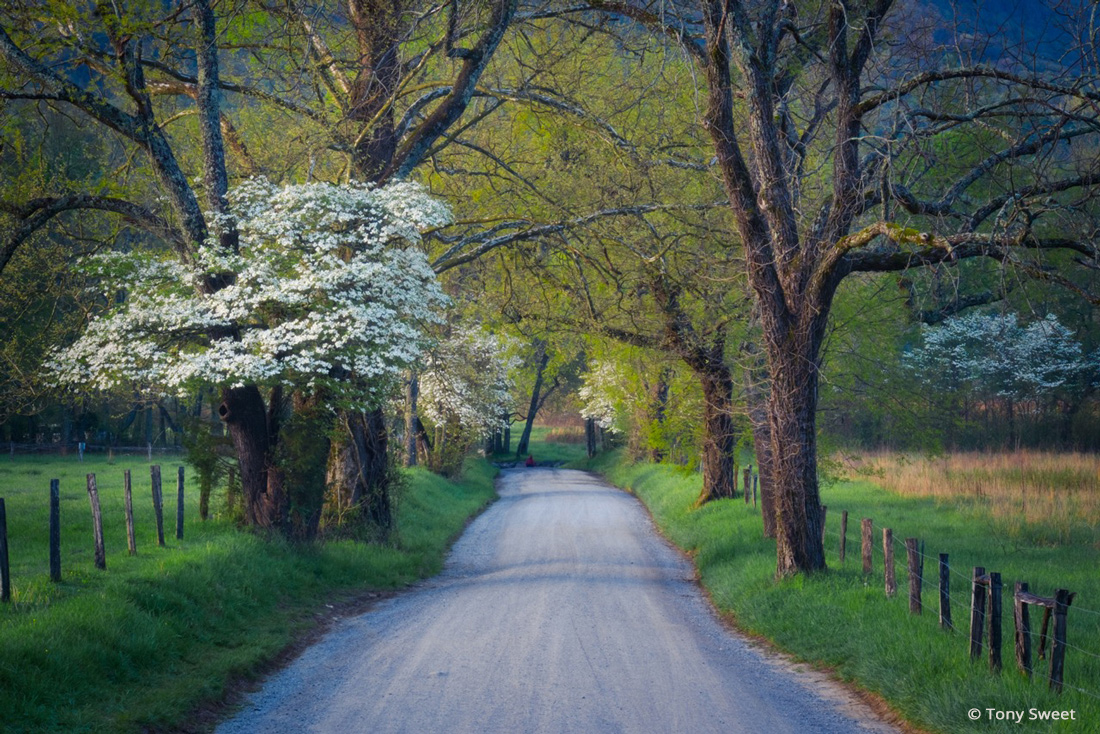 (Basic adjustments and vignette applied)
"Exposure's presets are very high end, and are editable. The vignette panel is the best, and the inclusion of Bokeh is fantastic."
— TONY SWEET
Exposure is the landscape photo editor that has the creativity, simplicity, and flexibility you need to create beautiful landscape photos.
Creativity
Hundreds of creative presets emulate iconic film, and bring a range of moods to your landscape photography. The rich saturation and strong contrast of Fuji Velvia makes your images pop, while Kodak Portra yields softer, more natural colors. Transport viewers back in time with Exposure's antique Daguerreotype looks, or select Ilford Delta for unmatched, modern B&W conversions.
Exposure's creativity goes far beyond film emulation. You can customize each look with a full suite of advanced editing tools. Apply eye-catching tilt-shift effects using creative focus. Create authentic-looking film grain using Exposure's painstakingly engineered grain tools. Use spot healing and brushing to clone, heal, stack layers, dodge/burn, and more.
Expand your creativity with special effects like vignette and creative focus to subtly draw attention to your subject. Use nondestructive layers and selective presets to blend your edits easily and creatively.
Simplicity
Exposure's intuitive design keeps you in the creative zone. There are no complicated catalogs or imports — simply navigate to your images and begin editing. All the tools you need are visible in a single interface, enabling you to seamlessly complete every step in your workflow.
Flexibility
Exposure helps you master your workflow. Cull your photos using filtering tools like stars, flags, and color labels. Quickly search your library with key terms such as camera make/model, ISO, lens type, or f-stop. You can batch edit, rename, and export. You can also create custom presets for many editing and organizing tasks; applying these 'go-to' settings with a single click increases your efficiency. A customizable user interface includes both full-screen preview and secondary monitor support.
Speed is an invisible but crucial ingredient in Exposure's effectiveness. It quickly loads large RAW files and responsively updates as you edit. And it offers numerous shortcut keys so you can work quickly. Quick exports enable you to save multiple variants of your images to multiple locations with a single click.
Exposure is an advanced landscape photo editor with many additional features, including the following:
Non-destructive editing that never alters your original images
Capture time adjustments to shift timestamps
Support for a wide variety of file types (RAW, TIFF, JPEG, PSD), DSLR and mirrorless cameras, and lenses
Compatibility as a creative editing plug-in with Adobe Lightroom and Photoshop
Photo © J. Barclay
Acclaimed photographer, instructor, and Nikon "Legend Behind the Lens" Tony Sweet is one of the world's leading landscape and flower photographers. His work is represented by Getty Images, and he has published numerous books on landscape photography and photo editing. He maintains an active schedule as a photographer and instructor, and his Visual Artistry Workshops offer landscape photographers the opportunity to work closely alongside him and others in a variety of gorgeous locations. Tony has been using Exposure since day one of its release.
What role does Exposure play in your creative editing process?
Exposure is an extremely useful program, which has some of my favorite features in my workflow.
Aside from general processing, all of the presets are useful and very high end, and are editable. So, if I find one that is in the ballpark, I'll start with that one and then edit to taste in the editing panels.
The Vignette panel is the best, and the inclusion of Bokeh is fantastic.  It's easy to add to an image without having to open a different application.
I also add my own textures in the texture panel, which keeps me in Exposure without jumping back for forth between applications.
To learn see more of Tony's work and learn about his workshops, visit his website.

Exposure X2 non-destructive RAW photo editor
Integrated Snap Art natural media
Integrated Blow Up high-quality photo enlargement
Exposure X2, Snap Art, and Blow Up plug-ins for Lightroom and Photoshop
Fast technical support
30-day money back guarantee

Exposure X2 non-destructive RAW photo editor
Exposure X2 plug-in for Lightroom and Photoshop
Fast technical support
30-day money back guarantee
Trial Sent!
Your trial download link has been sent to your email address. If you don't see it in the next few minutes, please check your spam folder.