Professional photographer, Sony Artisan, and Exposure user Miguel Quiles will be presenting a 14-session live retouching session on November 3rd and 4th. Each session runs for 90 minutes, and will be airing from 9AM-4PM pacific standard time. On the November 4th session, Miguel will be demonstrating his creative edits in Exposure X2 from 10:45-12pm and then from 12:45-2:15pm. This is a great way to see Exposure's portrait editing tools in action, including the new Spot Heal tool.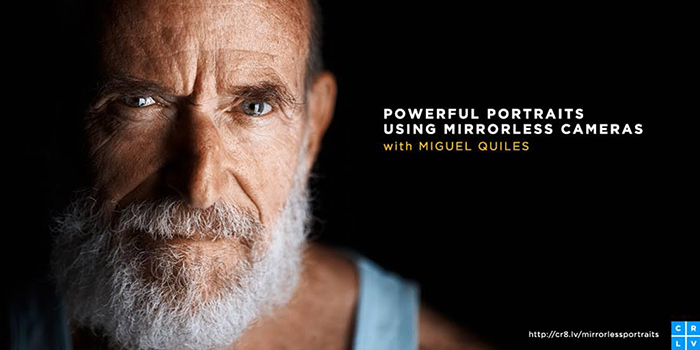 Here are some of the topics Miguel will cover in the class:
How to use the correct lighting when shooting with a mirrorless camera   

Tethering techniques using Capture One   

Why it's important to develop the connection with your subject for a stronger image

Techniques to help you focus more on the creative parts of an image and less on the technical aspects. (This will be the Exposure-related material.)
By the end of this class, you will feel more confident connecting with your portrait subjects, and less concerned with how you use your camera to take the image.
To sign up, visit Creative Live's signup page. It's free to sign up for the live broadcast. Pre-order on-demand access is $79 for the entire 14-part class (though the price will increase to $99 after the sale ends).  If you'd like to see examples of Miguel's work, you can visit his website.