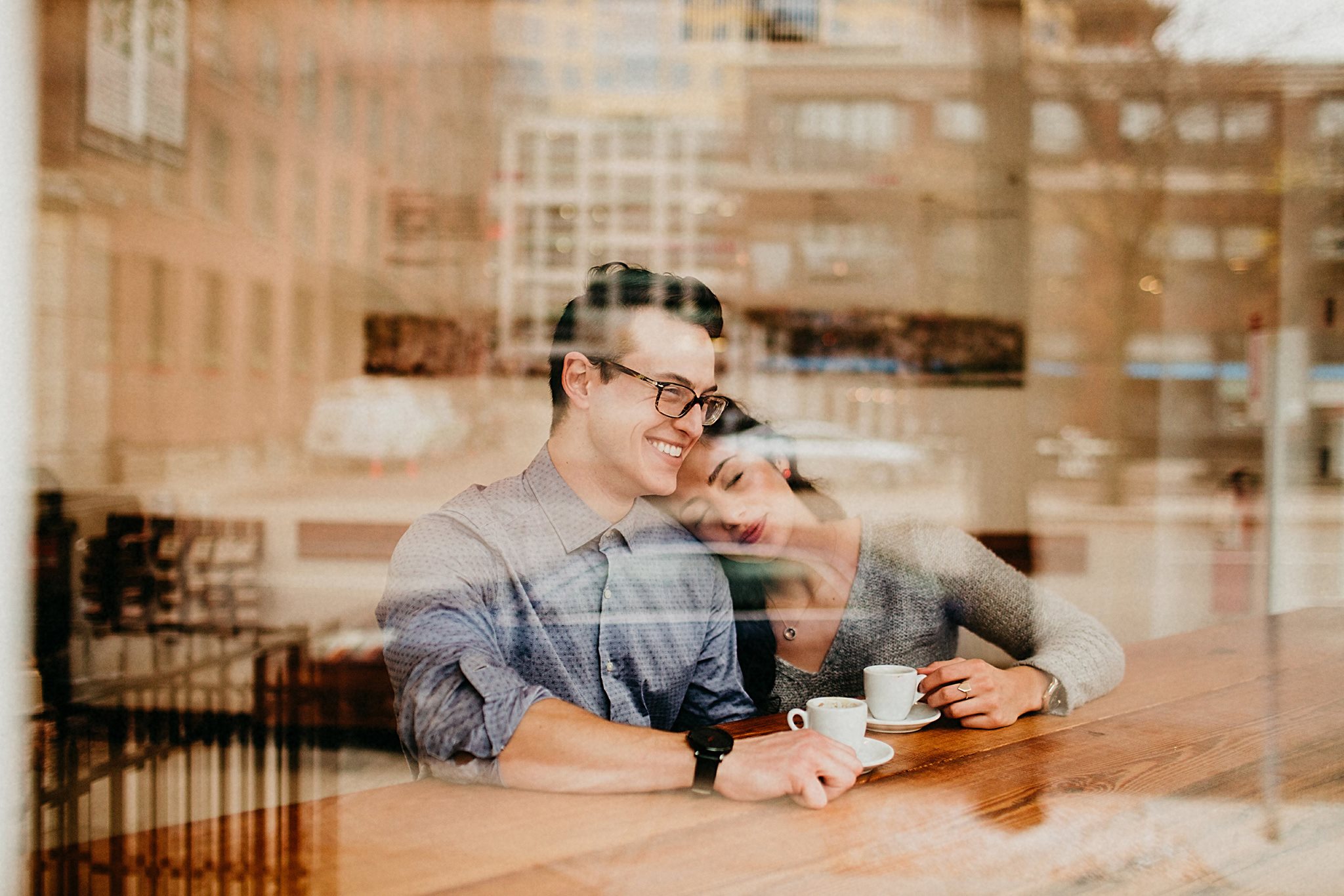 The Photo of the Month award for March goes to this fab shot of a tender moment between a couple enjoying a quick espresso. The winning photographer is Alexander Lefler from Cincinnati, Ohio. According to Alexander's notes, the image was processed using a VSCO preset in Lightroom with the finishing touch of grain and sharpening added in Exposure 7. With 87 "Likes" at the time of writing, Alexander's image was by far and away the most popular of the month. On a personal note, I spent 6 years living in Cincinnati and I'm looking at the reflections trying to work out where this was taken! 🙂
It's interesting to note that this was Alexander's first submission to the Exposure user group. For his efforts, Alexander wins a cool new Alien Skin t-shirt and an Alien Skin USB drive containing our Photo Bundle and Eye Candy. Congrats, Alexander! We look forward to seeing more of your work in the group!
Be sure to enter for next month simply by sharing your best images in the Exposure and Snap Art user groups. It's dead simple to enter and you could walk away with up to $2,500 in camera gear if your image is selected as the Photo of the Quarter – you can find out about the revised rules for 2015 here.
Have a great first weekend of spring/autumn everyone!
Cheers!
Joe
Try Exposure X4 free for 30 days, and discover a new world of creativity with gorgeous customizable looks and a complete set of editing and organizing tools.