In my previous travel article I said that you can find great shots at any destination. While that is true, I'll admit that some destinations make photography easy. If you are looking for some beautiful places, then I recommend these. They are roughly in order from easiest to roughest, in terms of comfort for a squishy American.
If there are enough requests in the comments then I can show many more photos from one of these countries, along with advice on travel and locations for photography.
Switzerland
The mountains are stunning. Norwegian fjords and the U.S. Rocky Mountains come close, but I think Switzerland wins in this department. The only drawback is that Switzerland is extremely expensive.
Turks & Caicos
You can get clear blue water and white sand here without traveling far from the eastern United States. It isn't very crowded and it's safe too. I visited the island of Providenciales. The hotels on the main beach are expensive, but there are cheaper alternatives elsewhere.
French Polynesia
Tahiti is the best known island in French Polynesia, but there are hundreds of other islands in this large country. This is the most beautiful country I have ever visited for ocean activities.
The main tourist hotels are insanely expensive, often $1000/night on Bora Bora. No thanks. There are plenty of cheaper alternatives that are also more interesting. We had an island all to ourselves near Huahine for $80/night and then a nice room on Moorea for $160.
South Africa
Seeing large animals is of course why most people visit South Africa. The animals were as amazing as I had imagined in the Kruger National Park and in a private park nearby.
Cape Town was the pleasant surprise for us. Think of San Francisco with majestic mountains around the edges. It is a beautiful city with wine country nearby. I couldn't ask for anything more!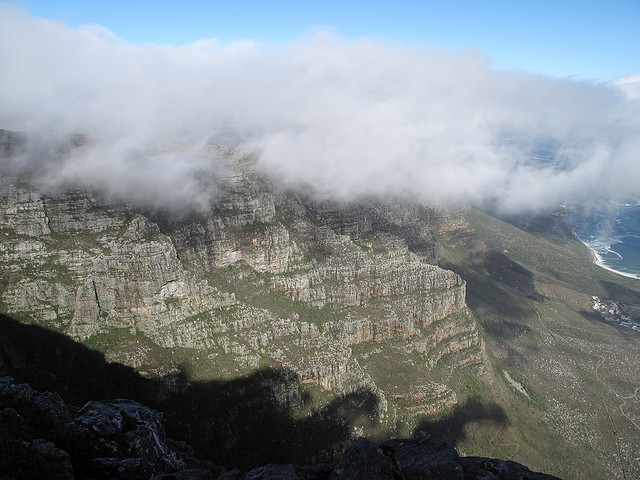 Thailand
The little island of Lipe, Thailand is another paradise of clear blue water (seen below). It is a huge amount of travel from the United States, but it was worth it to me. There is a relaxed vibe and lots of spicy, fresh seafood.
The rest of Thailand offers many other exotic sights, cultural experiences, and culinary delights.
Vietnam
We visited northern Vietnam and I am dying to go back to see the rest of the country. The mountains around Sapa offer tranquil views of emerald green rice terraces. The people are warm and welcoming (yes, even to Americans).
Cambodia
The ancient temples around Angkor Wat are breathtaking. You won't have difficulty taking interesting photos. Tourism is an important part of the economy and the local people appreciate visitors.